| | | |
| --- | --- | --- |
| | Resultater | |
| | | |
2019
---
International udstillng i Herning 3. november 2019
Dommer: Tino Pehar, Kroatien
Brady SL 3. vinder i Babyklasse
Bedømmelsen lød:
5 months old, excellent proportions, nice puppy head, excellent pigmentation, dark eyes, good expression, very nice neck, good top line, sloping croup, a little low set tail, well developed rib cage for age, good fore chest and front, very good movements for puppy.
---
International udstillng i Herning 2. november 2019
Dommer: Jussi Liimaitainen, Finland
Brady SL 1. vinder i Babyklasse - Bedste Baby
Bedømmelsen lød:
Beautiful strongly build puppy. Promissing head. beautiful dark eyes. Excellent neck and topline. Angulation well balanced. Good bones. Correct tail. Good coat. Well balanced movement. Should have a
great future.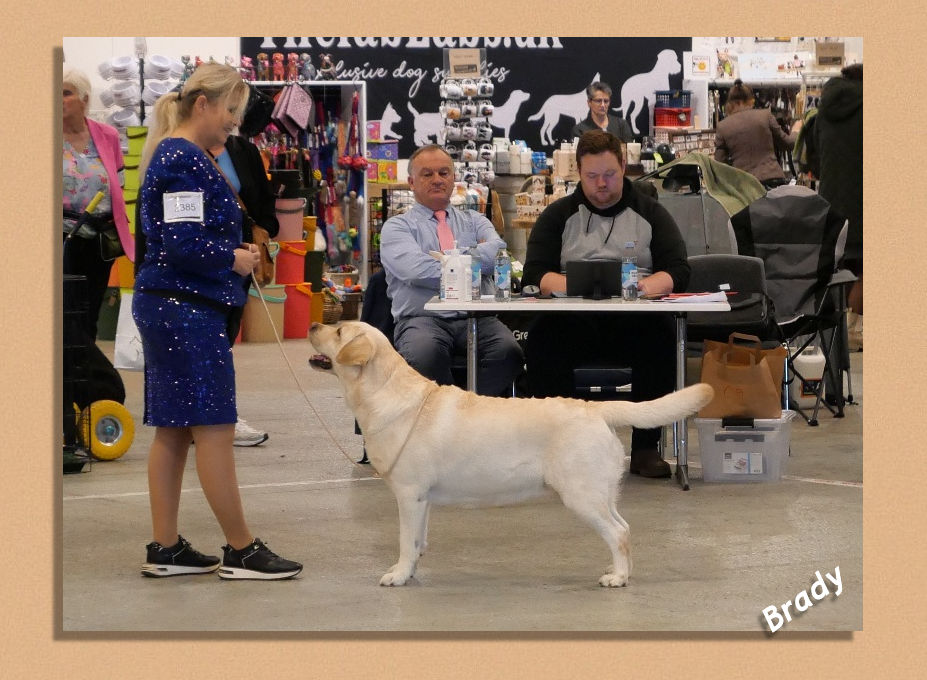 ---
DRC SRA i Hoisdorf 21. juli 2019
Dommer: Ralph Dunne, Irland
Zippo very good, 4. vinder i åben klasse
Bedømmelsen lød:
A very large heavy dog with a good bite, would like to see a better shoulder angulation, has good top line, good rear angulations, very unsteady on the move.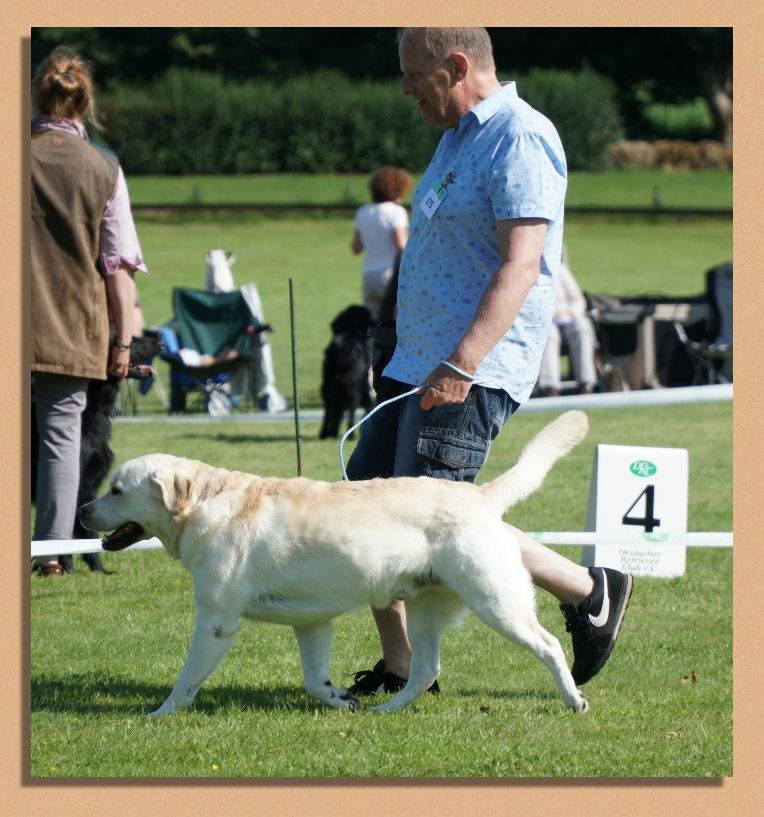 ---
DRC SRA i Hoisdorf 20. juli 2019
Dommer: Mary Murray, Irland
Zippo very good, 3. vinder i åben klasse
Bedømmelsen lød:
4 year old male, upper end af the standard, presents fit athletic outline, nice male head, good lenght of muzzle, strong neck, would like a cleaner throat, well laid back shoulder, correct depth of chest to elbow, good tail set, strong ottertail, today is a bit soft in texture, slightly long in loin.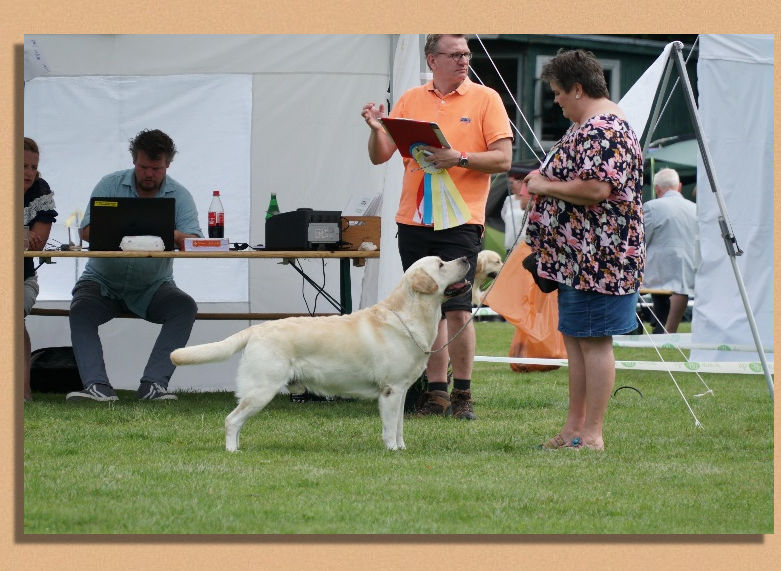 ---
DRK Vinterskue i Aarhus 5. januar 2019
Dommer: Gerda Groeneweg, Holland
Zippo excellent, 2. vinder i certifikat klasse, BHK2
Bedømmelsen lød:
Naughty boy. Very good type, Masculine head. Good expression, well-placed ears. Good neck and shoulder, a bit straight in upperarm. Level topline. Barrel ribs. Well angulated rear. Good bone and feet. Nice coat and ottertail. Moves ok.