2017
---
Internationale Ausstellung % VDH-Annual Trophy Show - Hannover 10. 0g 11. juni 2017
11. juni 2017 - Zippo very good - 3. vinder i åben klasse
Dommer: En eller anden hollænder
Bedømmelsen lød: kommer
thank you Martina for showing Zippo on sunday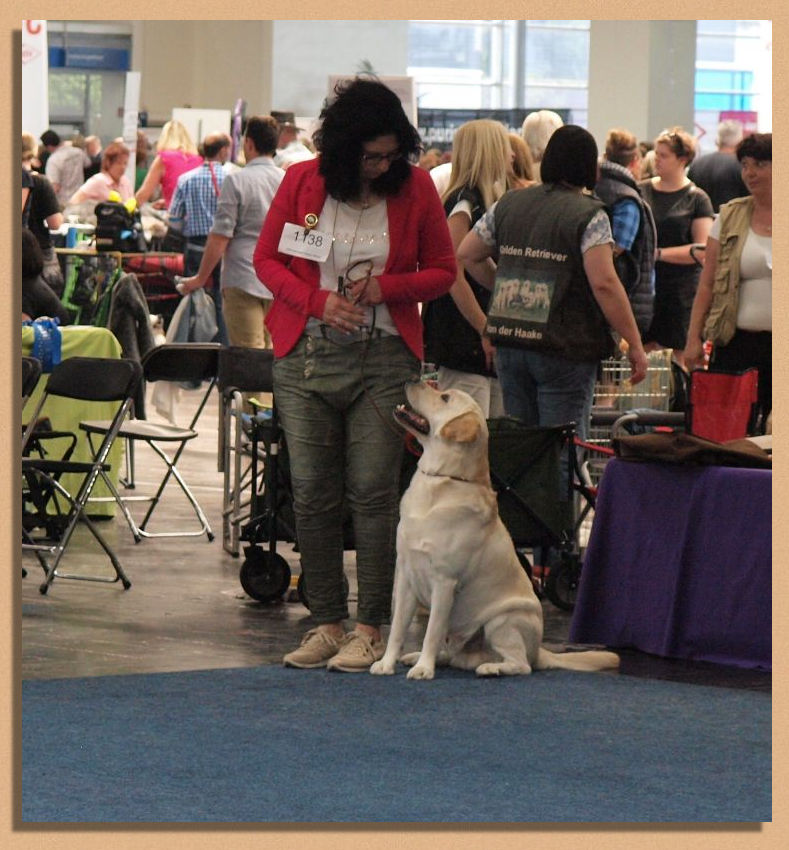 10. juni 2017 - Zippo very good - 3. vinder i åben klasse
Dommer: C. Morton, England
Bedømmelsen lød:
Quite a big yellow, not at bad head, with decent lenght of neck, he is very deep in body and long in the back, slichtly longer in couplings than I prefer. He has strong hindquarters, but he could benefit from some training to improve his behaivoir and handling in the showring, which I think would improve his assesment.
Yep - den dommer kunne ikke lide Zippo :-)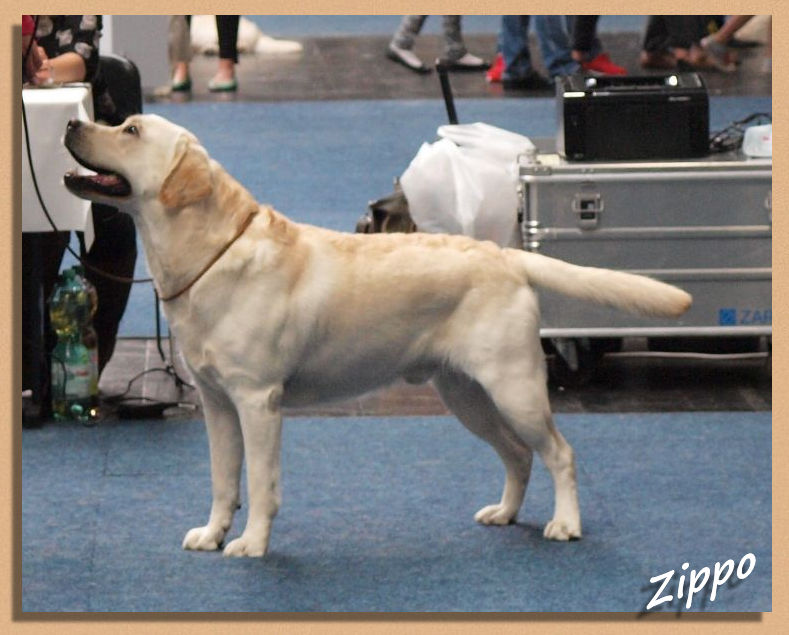 ---
Spezial-Rassehunde Ausstellung - LCD - Hamburg 14. maj 2017
Dommer: Tanja Nordhues, Tyskland
Zippo excellent, 4. vinder i åben klasse
Bedømmelsen lød:
2,8 jahre alter gelber rüde vom gutem typ, am heutigem tag etwas aufgekratzt, maskuliner kopf mit liebern ausdruck, korr. winklung vorr und hinten, korr. hals und ruckenlinie, jedoch nach hinten etwas abfallend , frei in der bewegung, brauch etwa mehr ringtraining.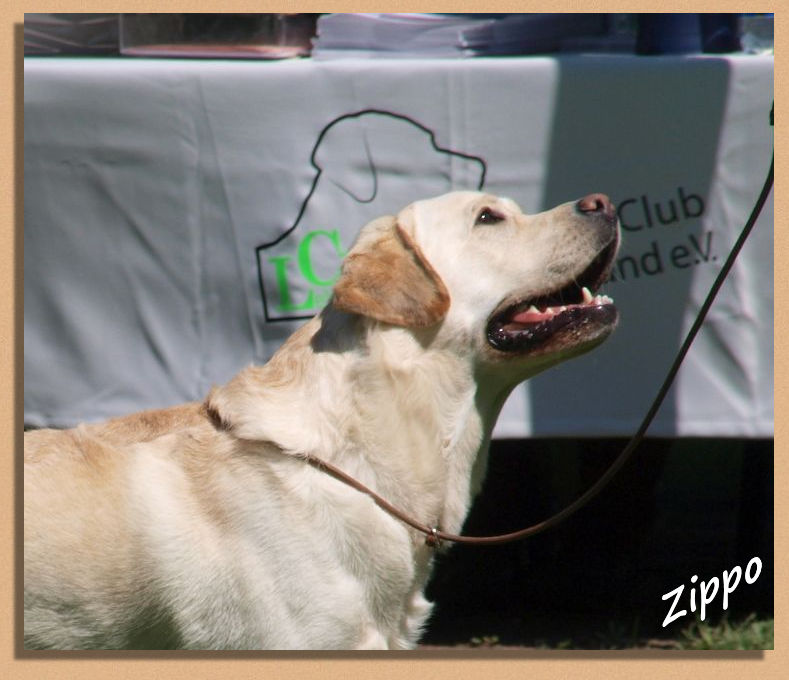 ---
International udstilling Neumünster 13. maj 2017
Dommer: Jan Roger Sauge, Norge
Zippo excellent, 2. vinder m/reserve cert i åben klasse
Bedømmelsen lød:
Very good breed type, nice head, good neck, could have a better front andt stronger bone, level topline, good hindquarters, moves well, lovely coat.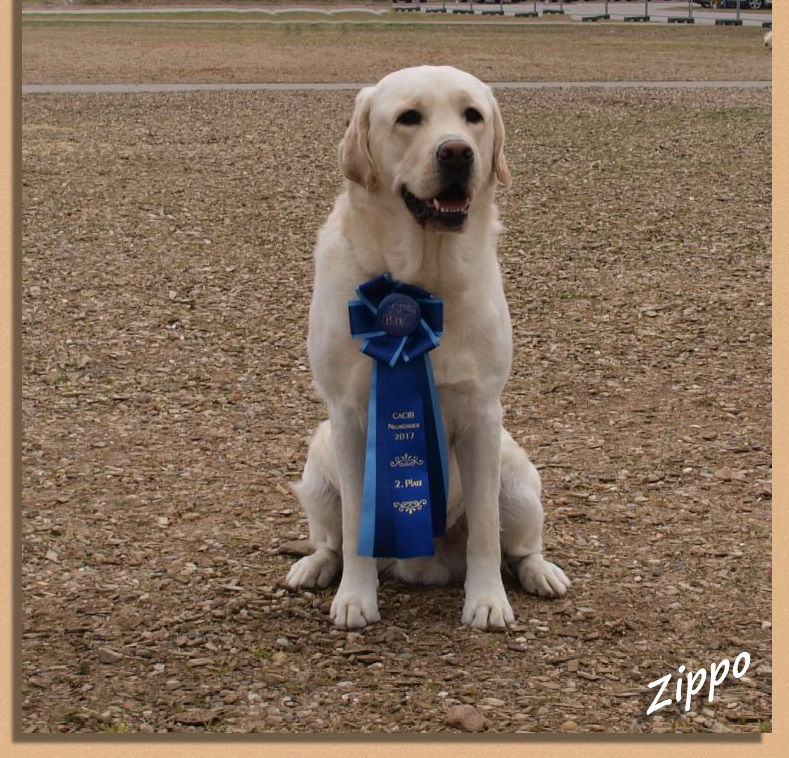 ---
DRK Udstilling i Aars 13. april 2017
Dommer: Kaj Falk Andreasen
Zippo excellent, 3. vinder m/CK i åben klasse
Bedømmelsen lød:
To årig maskulin han af fortrinlig type, velskåret hoved og godt udtryk, velskårne øjne og velansatte øre, tør hals, god forbryst og dybde, velstillede lemmer, runde poter, korrekt tøndeformet brystbensbue, korrekt vinklet bag, god ryglinje, velansat typisk odderhale, korrekt dobbeltpels, godt temperament, dog lidt ilter i ringen, aktive bevægelser, velvist.
---
DRK Vinterskue i Aarhus i Nørager 7. januar 2017
Dommer: Frank Gawthorpe. England
Zippo excellent, 1. vinder i åben klasse, BHK3
Bedømmelsen lød:
Well balanced dog. Masculine head. Good shoulder placement and front and rear angulation. Good spring of rib. Moved with drive.